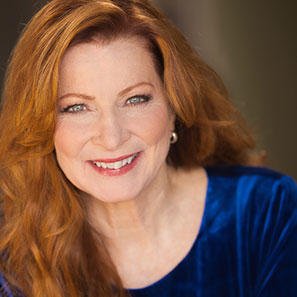 Owner and Chief Excitement Officer
Marguerite Ham owns and operates Igniting Success, a training and coaching service company focusing on professional development for organizations, entrepreneurs, CEO's and executive management teams who are looking to grow and develop their people and businesses.
-Marguerite has 30+ years of experience in training, coaching, leadership development, conferences, and professional retreats with organizations nationwide. She is a Certified DISC Practitioner, Human Capital Coach, and Grief and Loss Coach.
-She has extensive experience with clients and programs in funeral service. A few to note are Selected Independent Funeral Homes, where she is the Dean of the Selected Leadership Academy; which is now running it's tenth class.
-Marguerite has been a Keynote and breakout speaker at several of the Selected Conferences; including their NexGen Seminar, conducted an "in house" Leadership Academy for Schoedinger Funeral & Cremation Services (https://www.schoedinger.com/). Her experience also includes work with McComas Funeral Homes, Baue Funeral Homes Crematory Cemetery, and Horan & McConaty Funeral Service Cremation, amongst many others over the last 20 years.
-She was a Key Note speaker at the Ontario Funeral Service Association (https://ofsa.org/); as well as conducting a series of webinars for the Ontario Funeral Service Association in May, 2020. "Managing Change in Funeral Service".
-Marguerite has certifications in Equine-Assisted Psychotherapy, Equine-Assisted learning, Equine-Facilitated Coaching, Horse Strong Coaching and is a certified Yoga instructor
Marguerite believes the answers you seek lie within you, and, through artful listening and coaching, those answers are revealed, allowing you to align your actions with your values. Living your values is the key to deep fulfillment and joy both at work and at home.
Adding Everything DiSC on Catalyst has been a gamechanger for our organization. Our Team finds the tool easy to use and honestly fun. Conversations are much easier as it takes the personal stuff out, allowing for open, positive and productive exchanges. The insights have improved our relationships, enhanced performance and strengthened our team culture. I've had the pleasure of working with Marguerite for more than 5 years. She has conducted various training programs for our leadership and does one-on-one coaching for employees who need some additional skill-building. She not only meets expectations she often exceeds them. She is collaborative, has excellent follow-up and makes sure that you are pleased with the deliverables. Her teaching and coaching skills are outstanding, and she is always well prepared, asks good questions and ensures that established goals are indeed met. She delivers as promised and her knowledge and expertise is far-reaching, yet she's always improving herself and her work product. I have great admiration for her, and she is well respected in our organization and profession. Our work with Marguerite, including her serving as the Dean of our Leadership Academy, has added significant value to our organization and to the members we serve. We use all of the tools she developed or shared with us. In particular we use the Everything DiSC on Catalyst as an integral part of our team collaboration efforts resulting in increased employee satisfaction, better communication and improved efficiency and effectiveness. Our relationship with Marguerite has positively impacted our organization and for that, we are grateful.
Denise Zoephel
Chief Operating Officer, Selected Independent Funeral Homes
We have been working with Marguerite Ham from Igniting Success for two years. She is an excellent Presenter. We initially had her in person and she presented a full day training, "5 Languages of Leadership", which was great! She also presented DISC Training for a group of employees and had rave reviews from them on how that went!
Once the Pandemic started, we knew we would still need to have training on different topics related to how the Pandemic affected our employees. Marguerite has been wonderful to work with. She has provided a webinar and many monthly short vignettes on topics we have chosen. These have been well received and utilized by our employees.
Marguerite is a talented presenter that gets the information across to her audience effectively. Her personality is wonderful and she presents with knowledge and facts on the topic with humor, care and compassion in each and every session she provides for us. I highly recommend Marguerite Ham as a Trainer!
Jan Cope
Aims Community College
Marguerite Ham is a powerhouse! Not only is she a dynamic and engaging presenter and facilitator, but she's also an intuitive and challenging coach. She brings a full toolbox of knowledge, skill and energy that have made the Selected Leadership Academy a true legacy program for our Association. In addition, her passion, authenticity, and huge heart have made her a respected and exceptionally valued resource to all our members. She is a bright light and joy to work with on all levels.
Amy Hunt
Director of Meetings & Education | Selected Independent Funeral Homes